Yes, we said the C-word! We are excited to announce the 2019 Christmas British gift boxes.
This year we have 3 exciting Christmas British Gift Boxes available: the popular Christmas Nosh box is back again for 2019, alongside a new and improved Nibbles Box, plus a brand new introduction to our 2019 range, the Christmas Gastronomy Box. So whether you are buying for a single loved one or an entire family, we have the perfect gift for you!
And if that isn't enough, if you order before the end of October you will receive a 10% early bird discount. So order now and we will deliver to your loved ones in time for Christmas.
The Christmas Nibbles Gift Box includes:
Mini Iced Fruit Cake
Quality Street Carton
Cadbury Festive Friends
Mini Gingerbread Men
Cadbury Dairy Milk Santa
Terry's Chocolate Orange
Many more festive favourites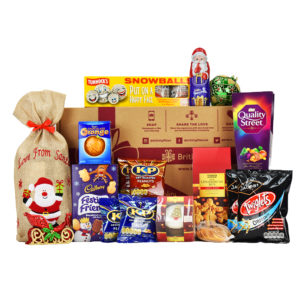 The Christmas Nosh Gift Box includes:
Rich Fruit Christmas Pudding
Mr Kipling Mince Pies
Ferrero Rocher Chocolate Shell
Maltesers Reindeers
Terry's Chocolate Orange
After Eight Mints
All Butter Fudge Box
And more!
The Christmas Gastronomy Gift Box includes:
Cadbury Medium Selection Box
Rich Fruit Christmas Pudding
Mcvities Victoria Biscuits
Walkers Pure Butter Assorted Shortbread
Rich Fruit Christmas Pudding
Mr Kipling Mince Pies
Robertson's Mincemeat Classic
Terry's Chocolate Orange
And much more!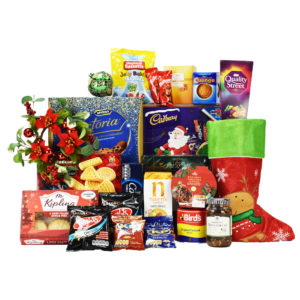 Have a request on a box you'd like to see in our collection? Don't hesitate to get in touch!
Join our mailing list or follow us on Facebook to be the first to hear about future product launches.