With an estimated 5 million Brits living abroad, Christmas is the one time of year when many yearn to reunite with loved ones, either with a pilgrimage back home to the UK or having the folks from home descend on them for the holidays…..especially if they live in sunny climes!
For most, family reunions will be pipedream this Christmas. Even as governments wrestle with what travel policy to implement to strike a balance between public health and not destroying what remains of the travel industry, the likelihood is that the vast majority will just want to avoid unnecessary travel and uncertainty over quarantine requirements outbound and upon return.
For expats who are used to the annual ritual, Emma Brockes reflects in her recent Guardian article about homesickness amongst those who choose to make a life abroad and how COVID will make Christmas 2020 even more difficult. Not having an opportunity to reconnect with their roots, to reaffirm relationships with those they care about and to share their thoughts and experiences in person means living abroad has never felt so hard as this year.
While there is no substitute for being able to spend time with your loved ones at this time of the year, if they're stuck abroad and can't come home this Christmas, send a little bit of home to them. It's not going to banish their longing for home but any one of our Christmas Boxes is sure to make them smile!
The Christmas Nibbles Gift Box includes:
Mini Iced Fruit Cake
Quality Street Carton
Cadbury Festive Friends
Mini Gingerbread Men
Cadbury Dairy Milk Santa
Terry's Chocolate Orange
Many more festive favourites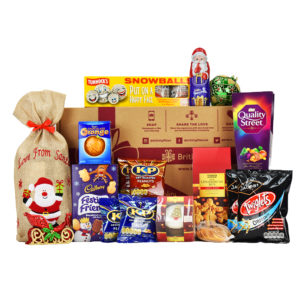 The Christmas Nosh Gift Box includes:
Rich Fruit Christmas Pudding
Mr Kipling Mince Pies
Ferrero Rocher Chocolate Shell
Maltesers Reindeers
Terry's Chocolate Orange
After Eight Mints
All Butter Fudge Box
And more!
The Christmas Gastronomy Gift Box includes:
Cadbury Medium Selection Box
Rich Fruit Christmas Pudding
Mcvities Victoria Biscuits
Walkers Pure Butter Assorted Shortbread
Rich Fruit Christmas Pudding
Mr Kipling Mince Pies
Robertson's Mincemeat Classic
Terry's Chocolate Orange
And much more!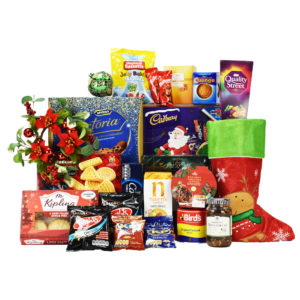 Main Photo by Volodymyr Hryshchenko on Unsplash