We are really excited to announce that the latest version of our checkout is here, with a host of improvements for our customers: clearer cart layout and checkout steps, improved user experience, and lots of useful information. The British Gift Box checkout is the main interface that customers use to pay for and/or subscribe to our lovely gift boxes. It's crucial that it's fast, reliable, informative, and above all, easy to use. Having taken a number of months to develop a new checkout and tested it extensively, we've now enabled the new checkout for all transactions.
Let's take a look at the key changes.
Clearer Cart and Checkout Layout
The previous single step checkout has been replaced by a 2-step Cart and Checkout process to make each step much clearer, pages less cluttered and more intuitive.

Clearer International Shipping Information And Options
The Shipping Country selector and calculator now also provides general as well as any country-specific shipping information for customers to be fully informed about the issues involved in sending a parcel abroad.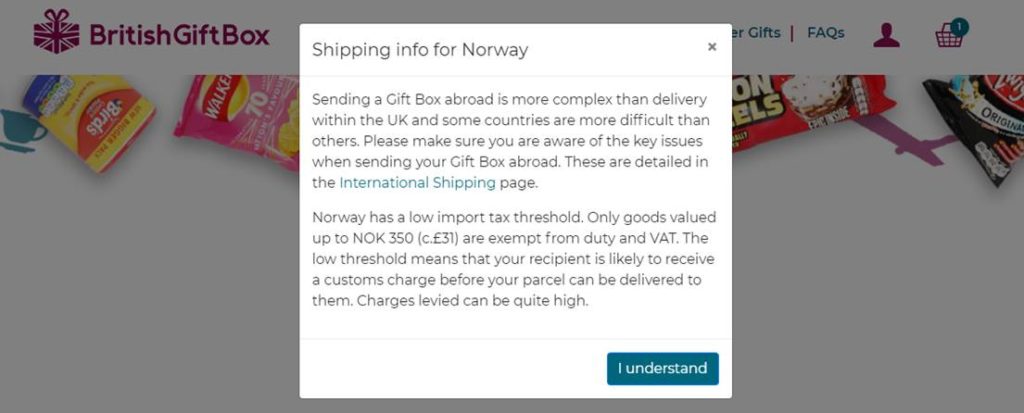 Once the shipping country is selected, all the available shipping options together with the details of each shipping service are clearly displayed for customers to make an informed choice of how they want their gift boxes to be shipped to their recipient.
Better Personalisation For Gifts
The majority of our customers are people ordering a gift box for a loved one overseas so the ability to personalise their gift with a handwritten message card and perhaps a few printed photos is very important for them. The new design steers them through the personalisation process, including giving them the added ability to specify a target delivery date for us to aim to deliver for.
More Accurate Address Data Capture
The new checkout uses the latest address lookup and validation technology to help customers enter accurate address details, which is essential for successful delivery abroad. Suggested addresses from the latest database are presented as customers start to type in address details – they can select the correct one or continue to complete manually.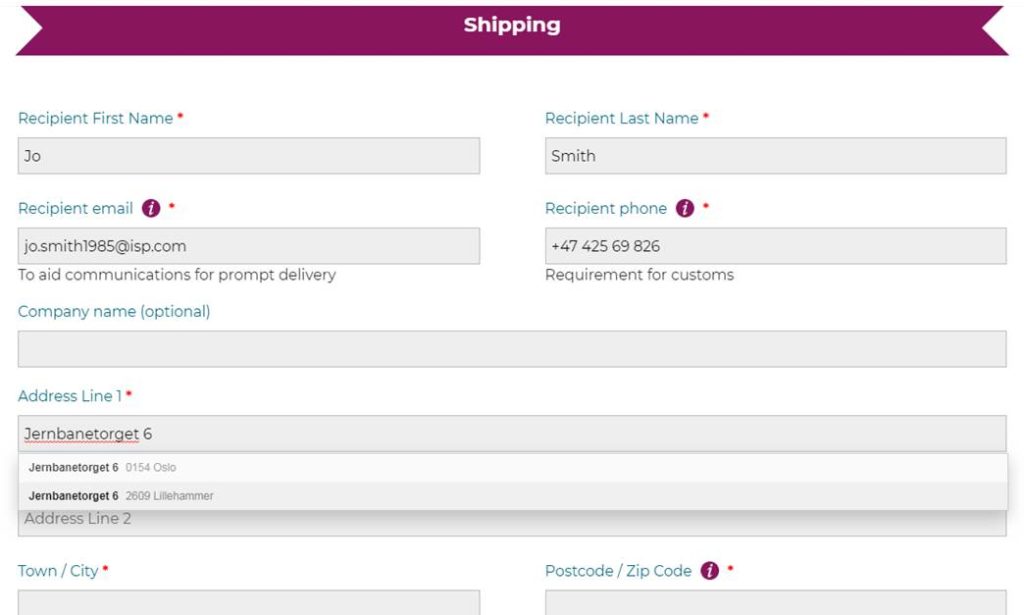 Improved User Experience
The new British Gift Box checkout means that buying a gift box or subscribing to regular gift box deliveries should be simple and easy. And it will arm customers with the relevant information they need to know about the often complex shipping process their gift box will go through to reach their recipient in the destination country.